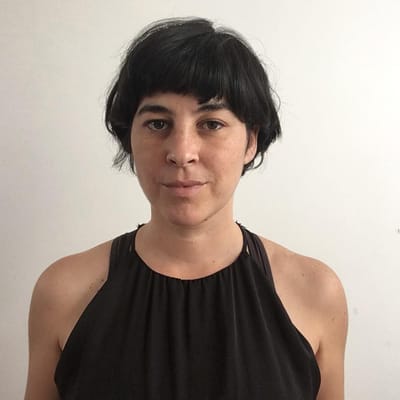 DANCE WORKS
TÉCNICA ALEXANDER
KUNGFU INTERNO
Valeria es investigadora, docente y artista. Practica y complementa las diversas disciplinas potenciando sus propuestas según las diferentes búsquedas.
Licenciada en Danza Contemporánea graduada con un Bachelor Degree de la Universidad de las Artes de Amsterdam (2005), Profesora de la Técnica Alexander graduada en ETABA (2013) con la certificación de la Society of Teachers of the Alexander Technique de Londres (STAT) y formada como artista marcial en diversos estilos desde el año 2006, profundiza en el estilo de Kung fu Interno Xuan Wu Pai de Wudang en China 2017 y continúa su entrenamiento en el estilo Choy Li Fut en Buenos Aires con Jerónimo Milo.
Trabajó con Trisha Brown, Alexandra Bachzetsis, Robert Steijn, Frans Poelstra, Julyen Hamilton, Katie Duck Magpie music and dance company, e.o. Fué artista residente en IUDANZA (Caracas), Akiyoshidai International Arts Village (Japón), The Performance Corporation (Irlanda), MIKS dance theater (Laban -Londres). Sus proyectos fueron presentados en el Van Gogh Museum, (Amsterdam), Temporary Home (Kassel), Tanz Fabrik, Werkstatt der Kulturen (Berlin), Laban Center, Richmix Theater,Croydon Clock Tower (Londres), Teatro dell'Arte (Milan). Festival Buenos Aires Danza, Festival Ciudanza (Buenos Aires), OCOA Sao Paulo Brazil e.o.
Es la co-fundadora (junto al músico y compositor Marcos Baggiani) de The Meeting Point, plataforma de improvisación interdisciplinaria, desde 2004.
Valeria obtuvo, entre otras, la beca DanceWeb en el año 2006 con el apoyo de FAPK de Holanda, La beca de perfeccionamiento del FNA (2013, 2017 y 2022) y la beca de intercambio OCOA - FNA (2014)
.
Valeria is a movement researcher, teacher and artist. She practices and complements different disciplines and forms of approaching them, enhancing the techniques according to the different searchs and need of her students.
She graduated with BA on Modern Dance at Amsterdam Hogeschool voor de Kunsten (2005), and as a Teacher of the Alexander Technique in Buenos Aires ETABA under the direction of Merran Poplar (2013) with the certification of STAT. She trained in different styles of marcial arts since 2006, depening the internal style of Wudang Xuan Wu Pai in China in 2017 (Ismet Himmet and Chen Li Sheng), currently training also on Choy Li Fut Shaolin Kung Fu style with Jeronimo Milo, in Buenos Aires.
She worked with Trisha Brown, Alexandra Bachzetsis, Robert Steijn, Frans Poelstra, Julyen Hamilton, Katie Duck Magpie music and dance company, e.o. Was a resident artist at IUDANZA (Caracas), Akiyoshidai International Arts Village (Japón), The Performance Corporation (Irlanda), MIKS dance theater (Laban -Londres). Her works were performed at Van Gogh Museum, Bimhuis, 4Bid Gallery, Kunst Kapel (Amsterdam), Temporary Home (Kassel), Tanz Fabrik, Werkstatt der Kulturen (Berlin), Laban Center, Richmix Theater,Croydon Clock Tower (Londres), Teatro dell'Arte (Milan). Festival Buenos Aires Danza, Festival Ciudanza (Buenos Aires), OCOA Sao Paulo Brazil, Festival Primavera Teatral and Festival Nevadas Escénicas (Bariloche, Argentina) e.o.
She is co founder and current director of The Meeting Point- Arts in Dialogue since 2004.
She was awarded the scholarships: DanceWeb and FAPK (2006), National Arts Funds Argentina (2013, 2017, 2022), PRODANZA (2020), a.o